Partner Agencies (who we serve)
PDX Diaper Bank provides diapers to social service organizations and government agencies (such as schools) that are already helping families in need through comprehensive programs and services.  PDX Diaper Bank has found that distributing diapers in this way ensures they reach those who need them most. It also provides partnering organizations a resource – diapers – they are not normally able to provide, increasing the services they can offer. By working with organizations that are already well established in the community and currently working with families in need, PDX Diaper Bank ensures that the diapers collected are distributed to families in the most efficient and timely manner.
Families: If you are in need of diapers, please locate our partner agencies that accept walk-in requests for diapers (see below). We recommend contacting the organizations in advance to assure that they are currently stocked with the size(s) needed. Please know that some of our distribution partners use the diapers they receive from PDX Diaper Bank with their existing clients only.

Teen Parent Services provides support to pregnant and parent students in achieving their highest potential, personally and academically, while preparing them to contribute to society as citizens of a racially diverse, multicultural and international community.

Portland Homeless Family Solutions provides temporary emergency shelter to families with children, access to transitional resources to help families achieve self-sufficiency, and advocacy to help alleviate family homelessness on a large scale.

Pregnancy Resource Center is a non-profit organization that provides services and education to individuals and families regarding pregnancy and other related issues. DIAPER REQUESTS WELCOME; please call in advance for size availability:  Clackamas location (503) 659-3336, Gresham location (503) 666-6527, Beaverton location (503) 643-4503, and SE Powell location (503) 777-7097.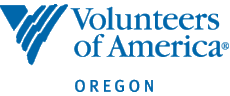 Volunteers of America's Family Relief Nursery is an intervention/prevention program for families with children six weeks to five years old. They work to strengthen fragile families at serious risk of abusing or neglecting their children or of permanently losing custody of their children. The Nursery offers a holistic, positive intervention with both children and parents.  All services are provided at no charge to families.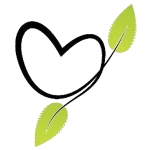 Clackamas Service Center is a non-profit organization dedicated to helping homeless and low income individuals and families live a healthy lifestyle. They provide critical services designed to promote self-sufficiency. DIAPER REQUESTS WELCOME; please call in advance for size availability:  (503) 771- 7914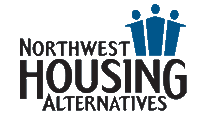 NW Housing Alternatives builds new homes and opportunities for seniors, families, and people with special needs across Oregon. They are currently the largest nonprofit provider of affordable housing in the state of Oregon.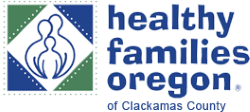 Healthy Families of Clackamas County (Clackamas County Children's Commission) is a child abuse prevention program that provides direct family support to high risk parents with children ages 0-3. Diapers received by PDX Diaper Bank are distributed to clients within Clackamas County Children's Commission's three (3) programs: Head Start, Early Head Start, & Health Families. DIAPER REQUESTS WELCOME FOR FAMILIES RESIDING IN CLACKAMAS COUNTY: You can contact Baby Link at 971-400-7832 (or by email at babylink@co.clackamas.or.us) to request diapering supplies.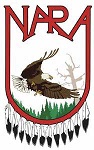 NARA Northwest (Native American Rehabilitation Assoc. NW) is a nonprofit organization with the mission "to provide education, physical & mental health services & substance abuse treatment that is culturally appropriate to American Indians, Alaska Natives & other vulnerable populations." DIAPER REQUESTS WELCOME (Child and Family Services: 620 NE 2nd St., Gresham); Please call in advance for size availability: (503) 936-5989

Job Corps is a no-cost education and vocational training program administered by the U.S. Department of Labor that helps young people ages 16 through 24 improve the quality of their lives through vocational and academic training.

Helensview Middle and High School is part of the Multnomah Education Service District and provides an engaging and supportive environment to help students with needs that have not been met in other educational settings.  MESD serves the school districts of Multnomah County.  Helensview annually enrolls between 250-270 youth ages 12 through 21 and currently serves the following districts:  David Douglas, North Clackamas, Parkrose, and Portland Public.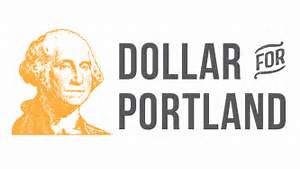 Dollar for Portland is a 501(c)(3) non-profit organization that strives to inspire people to be generous by donating as little as $1 a month to help families with medical debt. 100% of every dollar given to Dollar For Portland goes directly to a specific families in need.

Raphael House of Portland is a multi-faceted domestic violence agency dedicated to fighting the causes and effects of intimate partner violence in a variety of ways. They offer emergency shelter in a confidential location, support via a 24-hour housing access line, transitional housing and advocacy programs, and also work to bring an end to violence through community outreach and education.

The Rebecca Foundation is a national program and advocacy organization taking action to end diaper need in the United States. With 1 in 3 families facing this crisis daily, they help to provide a sustainable, renewable alternative to single use diapers thereby eliminating health and sanitary issues in children, lowering stress levels of concerned parents, and increase available funds to purchase basic necessities.
Does your nonprofit organization serve low-income families? Are you interested in receiving diapers from PDX Diaper Bank to distribute to clients? We are currently accepting agency applications to join our network (must be located in Multnomah, Clackamas and Washington counties). Please note that we currently have a waitlist to receive services. To join our agency waitlist, please complete and return the application below to:
PDX Diaper Bank
PO Box 22613, Portland OR 97269